New Horse Related Links Will Be Added As I find Them.

Cross Stitching - Horses and Unique Items by Lydia Cleator.
Lots to choose from including Cross Stitch Patterns of a few of the
Arabian Pictures on my website and much more. A very inexpensive
way to add a decorative personal touch for yourself or to make
and give as gifts. - check out her website.

Paintings (prints, bookmarkers, ect.) - Horses & More by Dawn Trinkler.
Very distinctive, one-of-a-kind Brushless art work. She has captured my stallion,
Thee Sandman, in many poses. Look for her work at a horse expo near you!
You may see an image of your horse or dog, it happens all the time
- check out her website!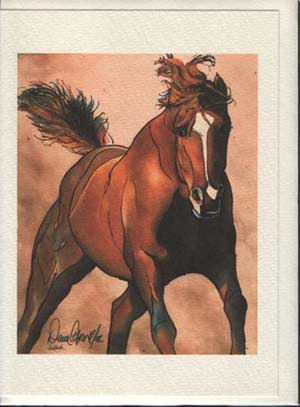 One of Dawn's Paintings - "Chargin"
(A painting of Thee Sandman)

Visit Laurie Brown Photography
She truly captures the essence of animals. She is credited with the many
wonderful pictures of the Arabians on my website.
http://www.pbase.com/lauriesue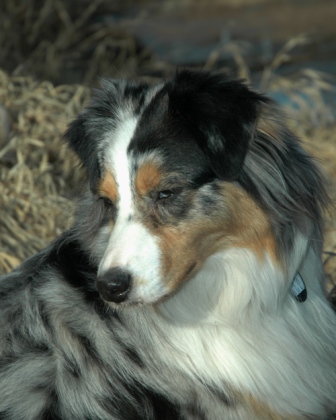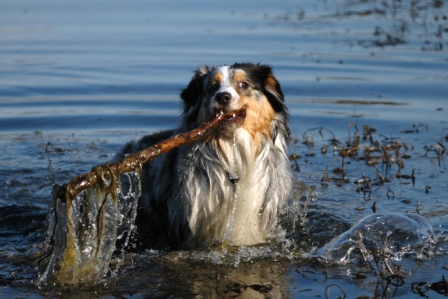 This is Laurie's "sportsdog" Fiona who runs obstacle courses (agility I think its called)
and obviously loves to fetch sticks out of ponds.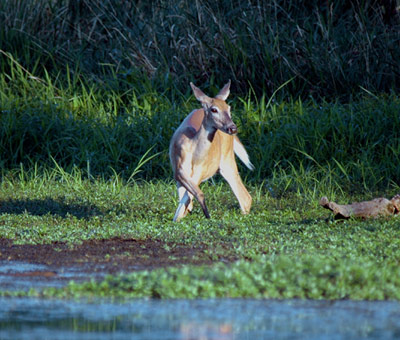 Photographed
at the
"Secret Pond"