The Below Pictures Are A Visual Reference
Of The Pedigrees of Hill Top Horses
---
Thee Sandman's Maternal Siblings

2001 Reg.1 & US Nat'l Champ Breeders Sweepstakes Colt 2002 Reg. 1 Champion Breeders Sweepstakes Filly
2003 Canadian National Reserve Champion Junior Stallion 2002 US Nat'l Reserve Champ Breeders Sweepstakes Filly
2003 Canadian National Top Ten Futurity Colt 2003 Iowa Blackhawk Champion Open & AO Mare
2004 US Nat'l & Canadian National Top Ten Junior Stallion
2005 Pacific Slope Champion Stallion
Leading Purebred Halter Sire Scottsdale 2005 Ranked 3rd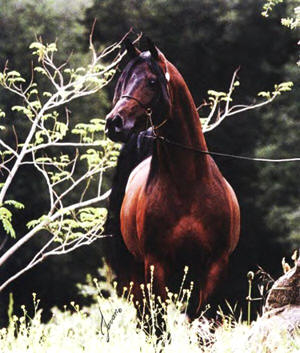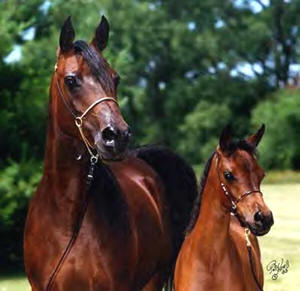 Grandsire - Hi-Fashion Mreekh Great Granddam - Hi-Fashion Hitesa
(Ibn El Mareekh x Hi-Fashion Hitesa) (El Hilal x Yasamin)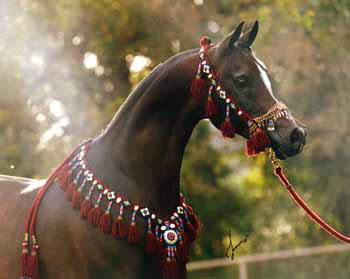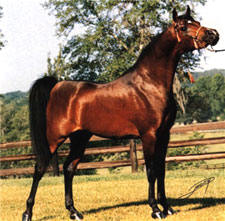 Grandsire - The Minstril Great Grandsire - Ibn El Mareekh
(Ruminaja Ali x *Bahila) (El Mareekh x Bint Deenaa)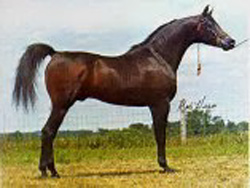 El Hilal El Mareekh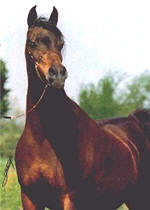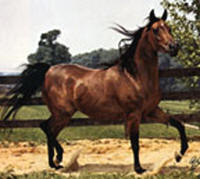 Bint Deenaa Deenaa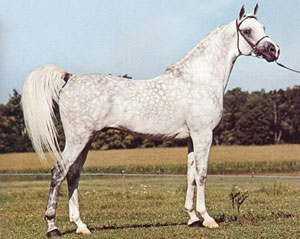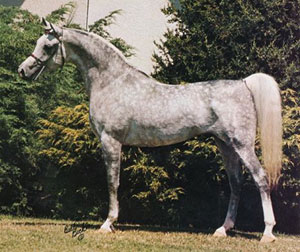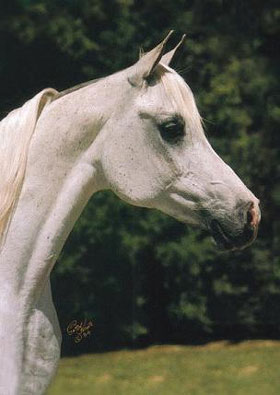 Shaikh Al Badi Ruminaja Ali Bint Magidaa
---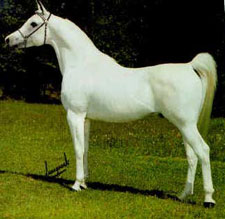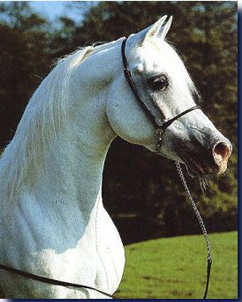 Sire - The Egyptian Prince Grandsire Dam Side - Madkour I
(*Morafic x *Bint Mona) (Hadban Enzahi x Maheba II)
Elite Stallion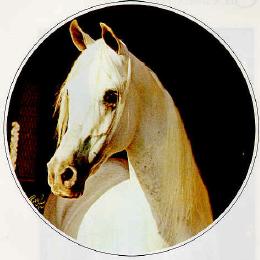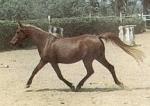 Grandsire - Morafic Granddam - *Bint Mona Great Granddam - Mouna
Nazeer x Mabrouka) (Nazeer x Mouna) Sid Abouhom x Moniet El Nefous)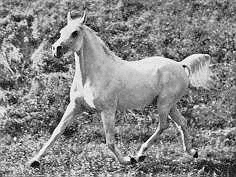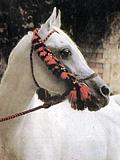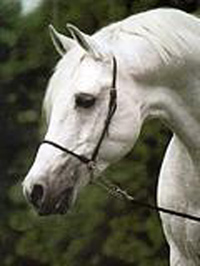 Great & Great Great Grandsire Dam Side- Hadban Enzahi Great Grandsire Dam Side - Diem
(Nazeer x Kamla) (Negatiw x Dimatra)
Elite Stallion Elite Stallion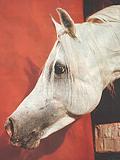 Great Great Grandsire - Ghazal
(Nazeer x Bukra)
Elite Stallion
---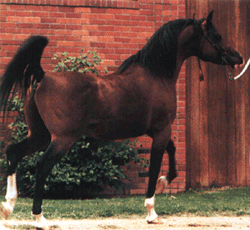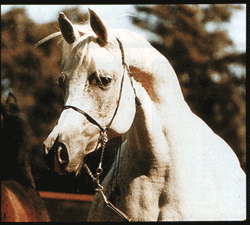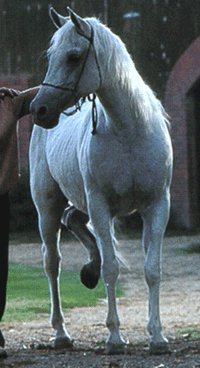 Sire - Fadjurs Diego Sire's Dam - Frolik Sire's Dam's Dam - Saki
Most Classic Grand Champion Mare 1970 IAHA Living Legend Arabians Horse Trust Hall of Fame
Producer of National Winners
California Keyhole Race Champion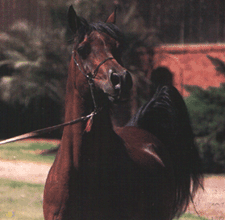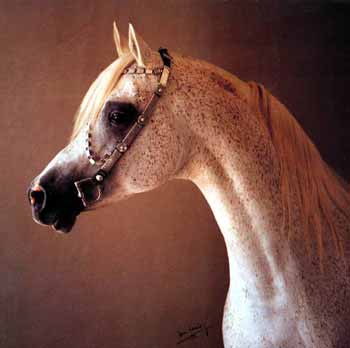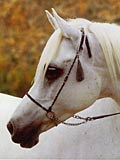 Dam's Dam - Fadjurs Hana Dam's Sire - El Shaklan Dam's Granddam - Estopa

Shaker El Masri x Estopa) (Tabal x Uyaima) Elite Mare

Jr. Champ Stallion & Supreme Champ Stallion - Belgium

Nat'l Jr. Champ & Nat'l Reserve Champ Stallion - Germany

European Champ & World Reserve Champ Stallion - Swiss Nat'l Show

National Champ stallion - Brazilian National Show

Champion Stallion - Pacific Slop Championship Show

Elite Stallion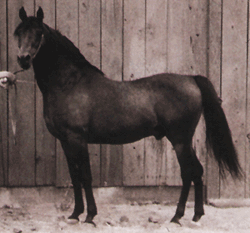 Grandsire, Great Grandsire, Great Grandsire & Great Great
Great Great Grandsire - Fadjur Grandsire -Fadheilan
Twice US Nat'l Reserve Champ Stallion at 8 & 16 Bred by Henry Babson
Five Times US Nat'l Top Ten Stallion Son of the Egyptian *Fadl and Pure Polish Mare
Canadian National Top Ten Stallion at 17 Years *Kasztelanka, both imported by Babson
Arabian Horse Trust Hall of Fame
---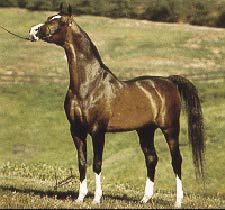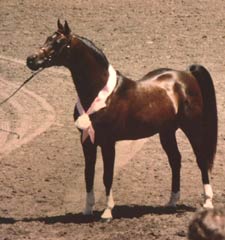 Sire - Khemosabi Grandsire - Raffon
US and Canadian National Champion Stallion US National Champion Stallion
US and Canadian National Champion Western Pleasure US National Champion English Pleasure
---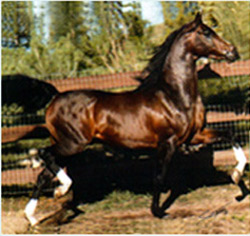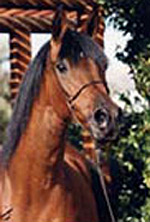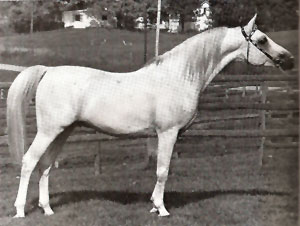 Paternal Grandsire - Huckleberry Bey Paternal Granddam - Daraska Paternal Great Grandsire - *Dar
(Bey El Bey x Taffona) (*Dar x Holly Bask) (Comet x Darda)
US National Reserve Champion Futurity Colt
US National Reserve Champion English Pleasure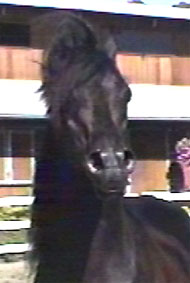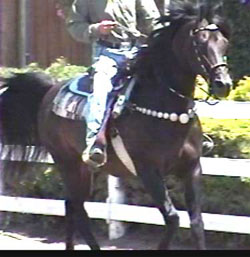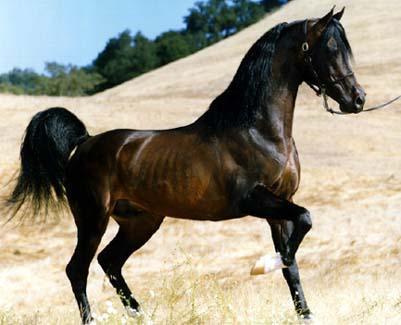 Sire - Desperado V
Frames at left taken at Varian's 50th Jubilee.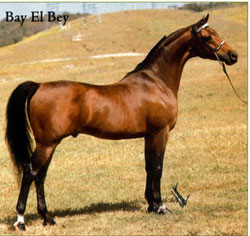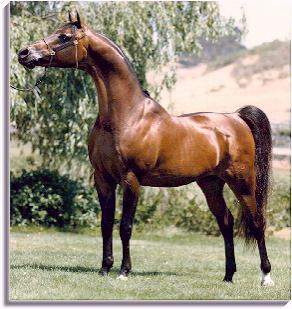 Paternal Great Grandsire - Bay El Bey
From AHT 2/2004
A son of the legendary Bay-Abi, Bay El Bey was born in 1969 on breeder Sheila Varian's
California ranch. The bay stallion was out of Varian's imported Polish mare *Naganka
(Bad Afas x Najada). By the time he was 3 years of age, Bay El Bey was being used as both
a breeding horse and show horse. In 1973, Bay El Bey began his six-year run of national wins,
leading off with U.S. and Canadian National titles. Through 1978, he claimed eight halter titles,
including 1974 and 1976 U.S. National Reserve Champion titles in Futurity Colts and Stallions,
respectively, and the 1977 Canadian National Champion Stallion title. Bay El Bey was shown
to all of his wins by Sheila Varian. Like his sire, Bay El Bey also excelled in performance, winning
several honors in English pleasure. His illustrious career was soon equaled and surpassed by his
abilities as a breeding horse. Bay El Bey is best known as the sire of the "big three" - Barbary,
Bey Shah and Huckleberry Bey. All three stallions earned great acclaim as national winners
and producers of national champions. Before his death in 1996, Bay El Bey produced 442
purebred registered Arabians.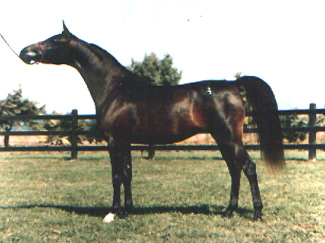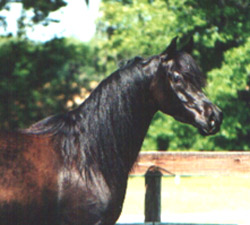 Dam - Aerial Moondanse Full Brother - Huckleberry Moon+/
(Gdansk x Madrona Karida) A remarkable Multi Regional and US
Dam of Champions and Racing Money Winners Competitive Trail & Endurance Champion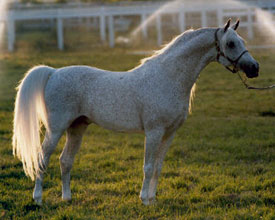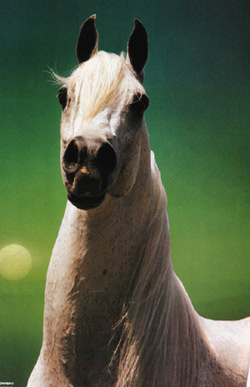 Maternal Grandsire - Gdansk
Jerry Sparagowski photos found on ArabiansHorses.Org Datasource
A Bask son and the sire of Bint Miss, Fire Open English Champion. Gdansk had numerous
Class A and Regional Championships and Reserve Championships in Stallion Halter and Park.
He was also Canadian Reserve Champion Park and U.S. and Canadian Top Ten Park.
He was syndicated in 1982 and sired 663 registered purebred Arabians.
---
Des Baarez' Family - Sire Line
See Above For Dam Line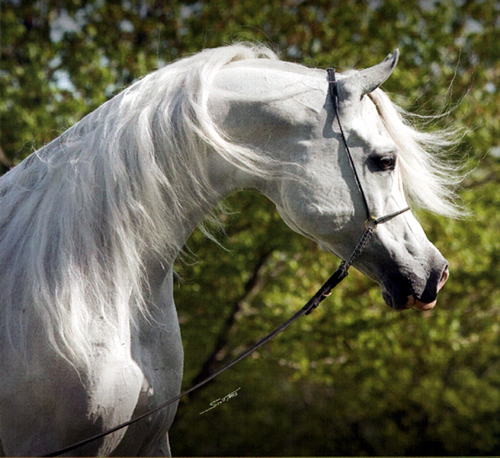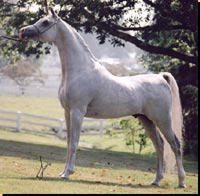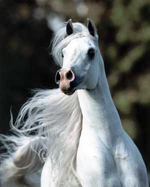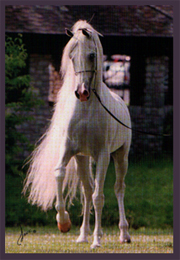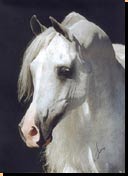 Sire - Imperial Baarez
(PVA Kariim x BB Ora Kalilah)
US National Top Ten Futurity Colt
Reg. 15 Champion Stallion
East Coast Champion Stallion
Reserve Champion Stallion, World Championships, Salon Du Cheval, Paris
Reserve Champion Stallion, All Nations Cup Show in Aachen
Champion Stallion at Citta Di Castello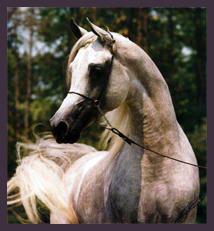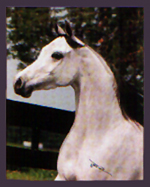 Paternal Grandsire - PVA Kariim Paternal Granddam - BB Ora Kalilah
Brazilian National Champion Stallion East Coast Champion Mare
Sire of International Champions Reg. 15 Res. Champion Mare
Reg.15 IABS Champion Filly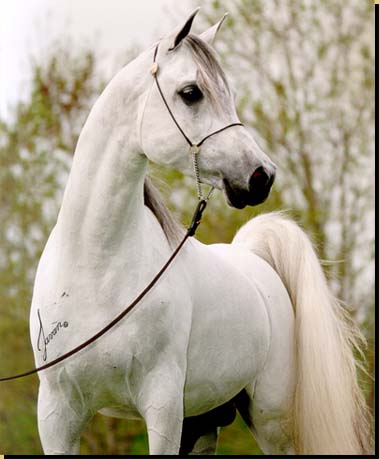 Paternal Great Grandsire - Orashan
US and Canadian National Top Ten Stallion
Canadian National Top Ten Country English Pleasure
East Coast Champion Country English Pleasure
Reg. 15 Champion Country Pl. Driving and Champion Stallion
Reg. 18 Champion Stallion
---
Ali Savant's and Fashionable Jullye's Sire Line
See above for Dam Lines
Below Photos from AHW October 2001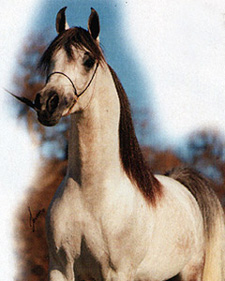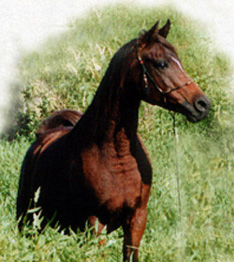 Paternal Great Grandsire - Ludjin El Jamaal Paternal Great Granddam - *NV Justa Dream
(*Ali Jamaal x *Lydira El Shaklan) (Bey Shah x Mi Favorite Toi)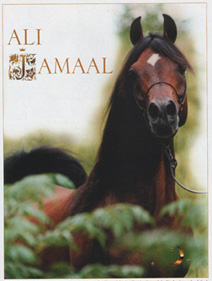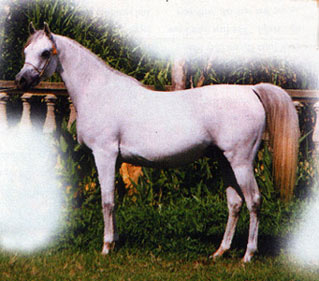 Paternal Grandsire - *Ali Jamaal Paternal Granddam - Jullye El Ludjin
(Ludjin El Jamaal x *NV Justa Dream) (Ruminaja Ali x Heritage Memory)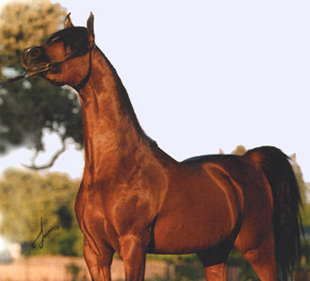 Sire - Jullyen El Jamaal
(Ali Jamaal x Jullye El Ludjin)
Reg. 2 Unanimous Champion Stallion
Scottsdale First Place Western Pleasure Maiden Horse
Sire of Champions
---
- Sire Line
See above for Dam line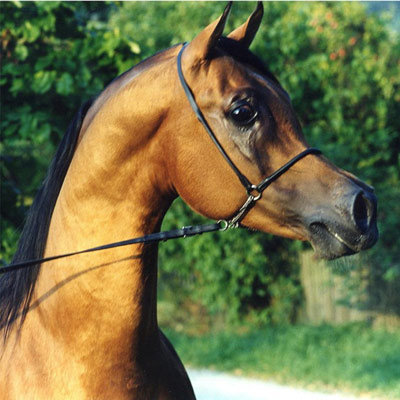 Sire - Nadir I
(Neman x Neschi)
Standing in Germany
European Junior-Champion Aachen, Germany 1990
All Nations Cup Junior-Champion Aachen, Germany 1990
Senior-Champion France 1993
National-Champion Germany 1997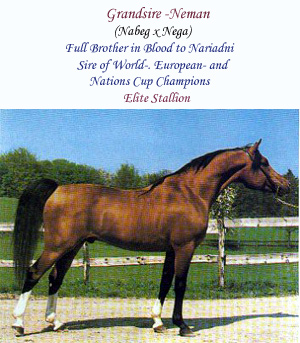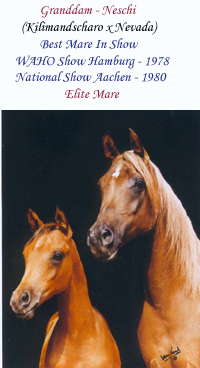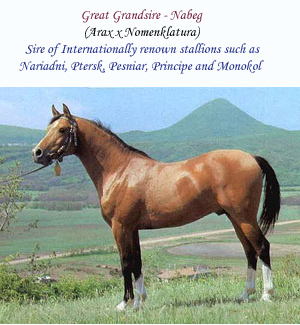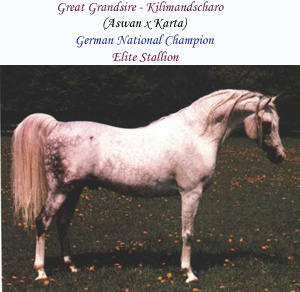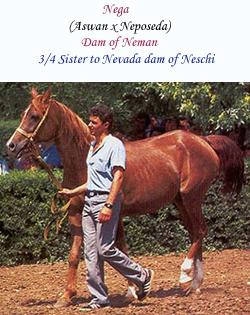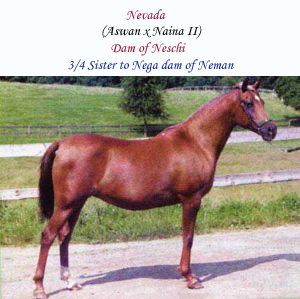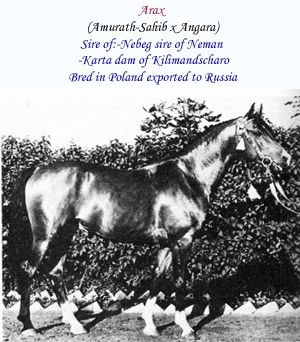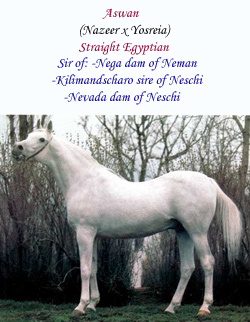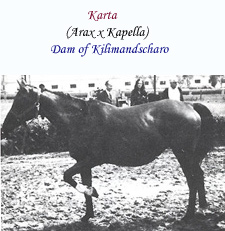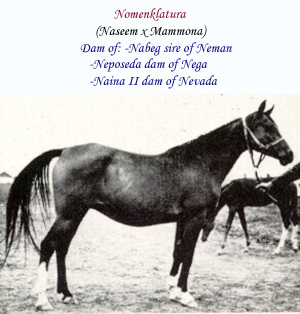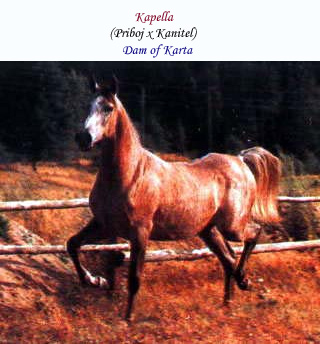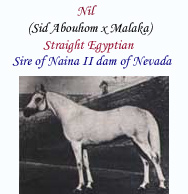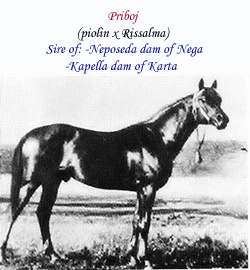 ---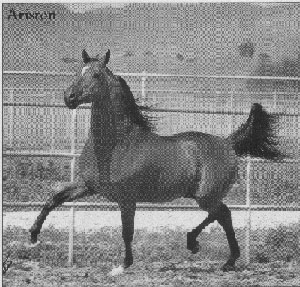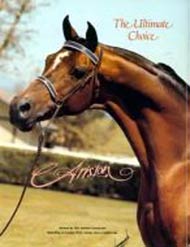 Paternal Grandsire - Ariston
From AHT 9/04
The bay stallion Ariston was also a 1970 son of the immortal *Bask. Bred by H.E. and
Arlyne Clay of Scottsdale, Ariz. Ariston was out of the Polish-bred mare *Amfibia
(Sedziwoj x *Ambara). The bay colt was sold as a yearling to Denise Borg of Four
Winds Farm in Delavan, Wis. Like his sire, Ariston proved to be an athlete,
claiming reserve championship honors in park and formal driving with Don DeLongpre.
An up-and-coming breeding stallion, Ariston returned to the show ring
claiming U.S. and Canadian National Top Ten Stallion Halter titles with Brad Gallun.
Ariston is the sire of approximately 660 registered, purebred Arabians that have excelled
in the performance and halter arenas. Two of his noted national winners include 1978
U.S. National Champion Futurity Mare Aristo Cantada (x Four Winds Melody) and
1979 Canadian National Reserve Champion Futurity Stallion Aristo Kossak
(x Four Winds Kalifa). Ariston's success as a sire led to his syndication, which was
managed by Gary Clay and Lasma Corporation. Ariston passed away in June of 1997.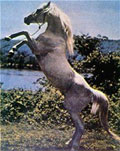 Maternal Great Grandsire and Great Great Grandsire - Azraff
The reference of Elite Stallion or Elite Mare is a German Arabian Horse Society system to acknowledge and honor
Arabians of particular significance to the breed. Each must meet specific criteria to be designated Elite.