Thee Fadjurs Silk HT - Filly
(Thee Sandman X Fadjurs Silk)
Two Weeks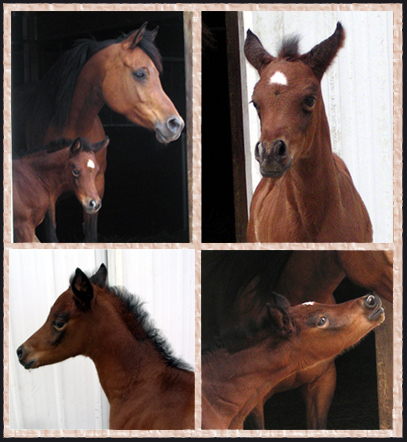 Below Photos By Laurie Brown
Two Months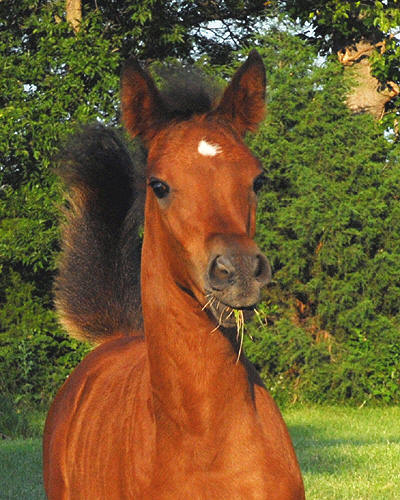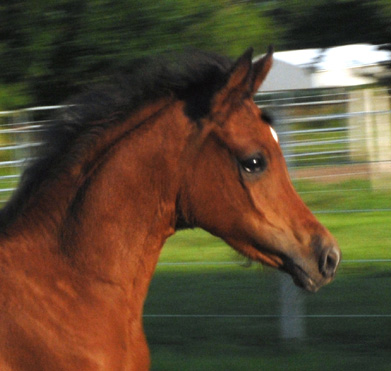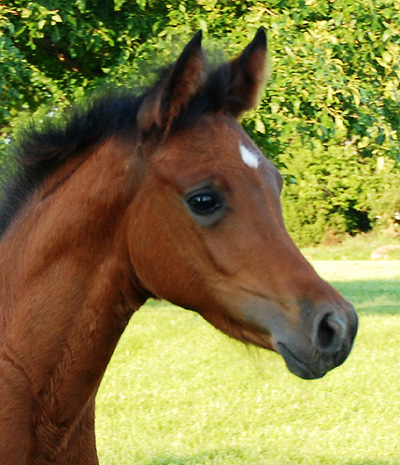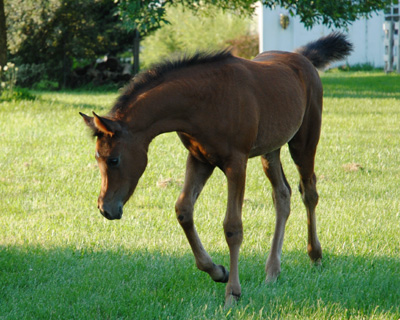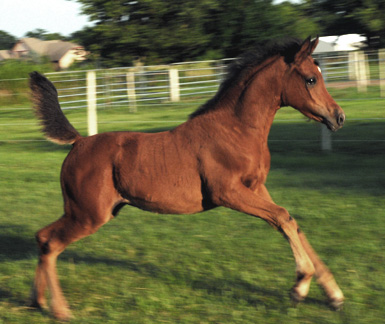 I waited 5 years for this filly after purchasing Thee Sandman in 2002 and waiting for
Fadjur Silk to reach breeding age. The pair presented me with two excellent colts before
agreeing to have a filly. She is everything I knew she would be and with her self-
assurance and regal air. Although sold as a weanling she was purchased back in 2010.
One Year - Thanks Randy!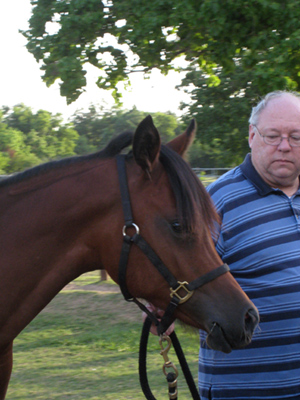 Two Years - thank you Randy!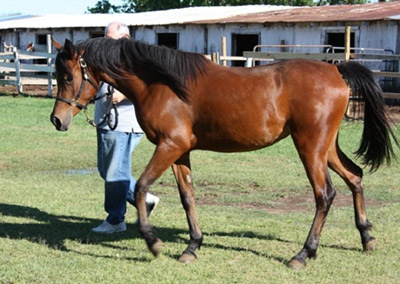 Three Years Back at Hill Top.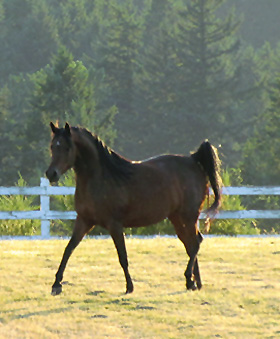 See Mare's Page for more pictures and information

Justmystyle HT - Gelding
(Nadir I x Desperados Verlys)
Below Photos by Laurie Brown
Seven Weeks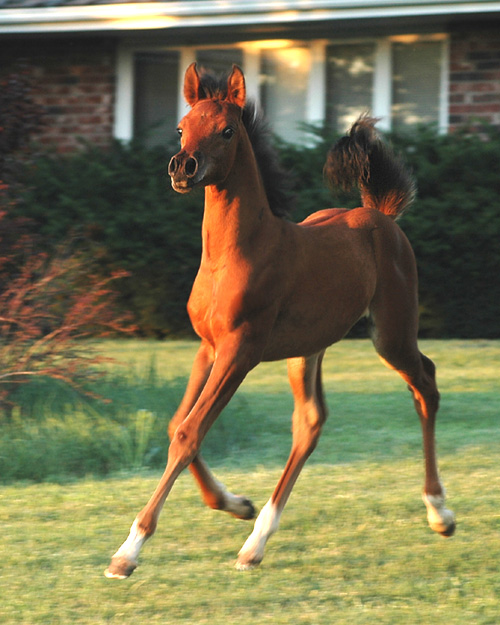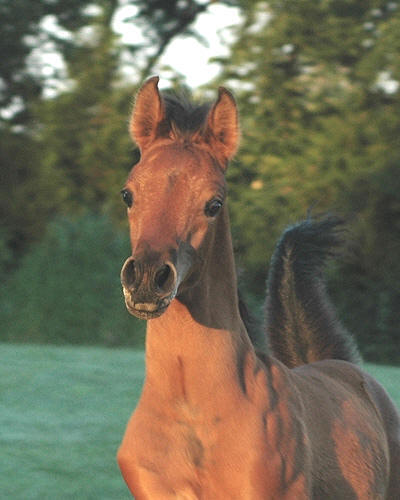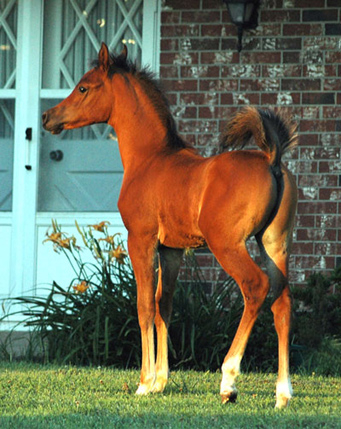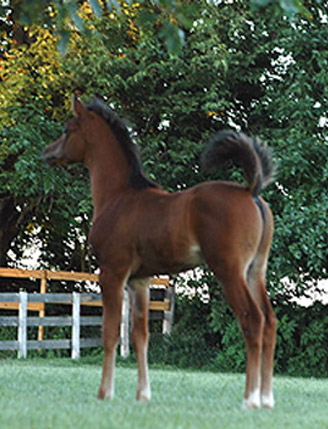 Four Months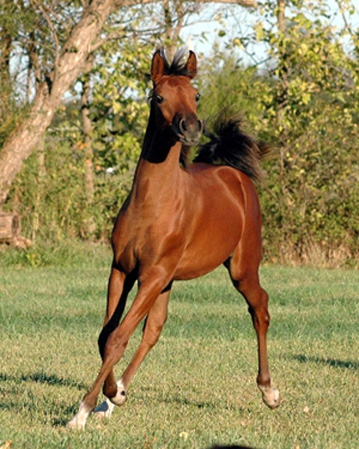 Yearling Birthday Photos Below Taken By Holly McDonald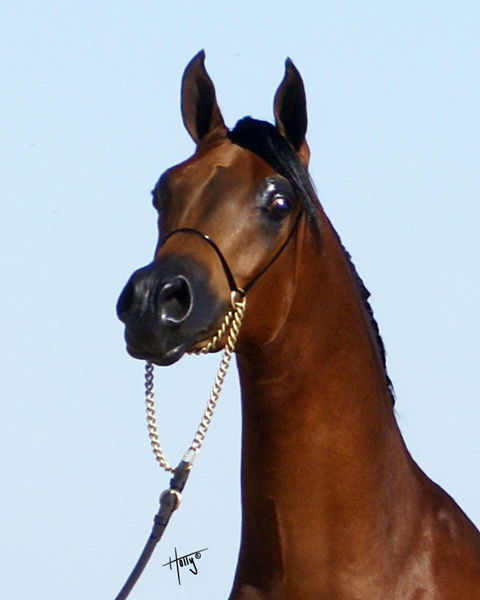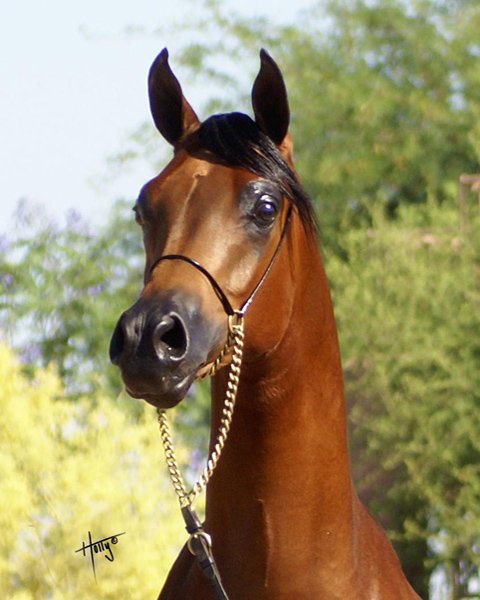 Incredibly tall, handsome and personable colt with a star's attitude.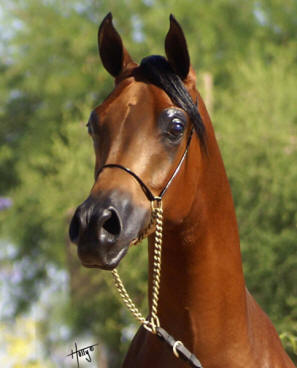 Two Years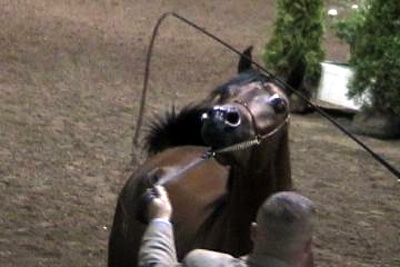 Junior Champion Colt - 4/09 AHBAO Spring Classic